ASU CAMPAIGN 201
24-PAGE BROCHURE
In January 2017 ASU launched the public phase of Campaign ASU 2020, a comprehensive, university-wide philanthropic effort to raise support for our educational priorities.
This publication is devoted to helping the reader understand what the campaign entails, why it is important, how private support makes a difference at a public research institution, and the impact generosity
is having on the university and the communities it serves.
"ASU is a place of innovation, learning, and creativity that is improving the world around us. It's also a place of motion: students, faculty, and staff are all moving forward and aiming for new horizons.
ASU'S continuing evolution now depends on you. We invite you to help us create a culture of generosity and collaboration that will accelerate our progress into the next decade and beyond."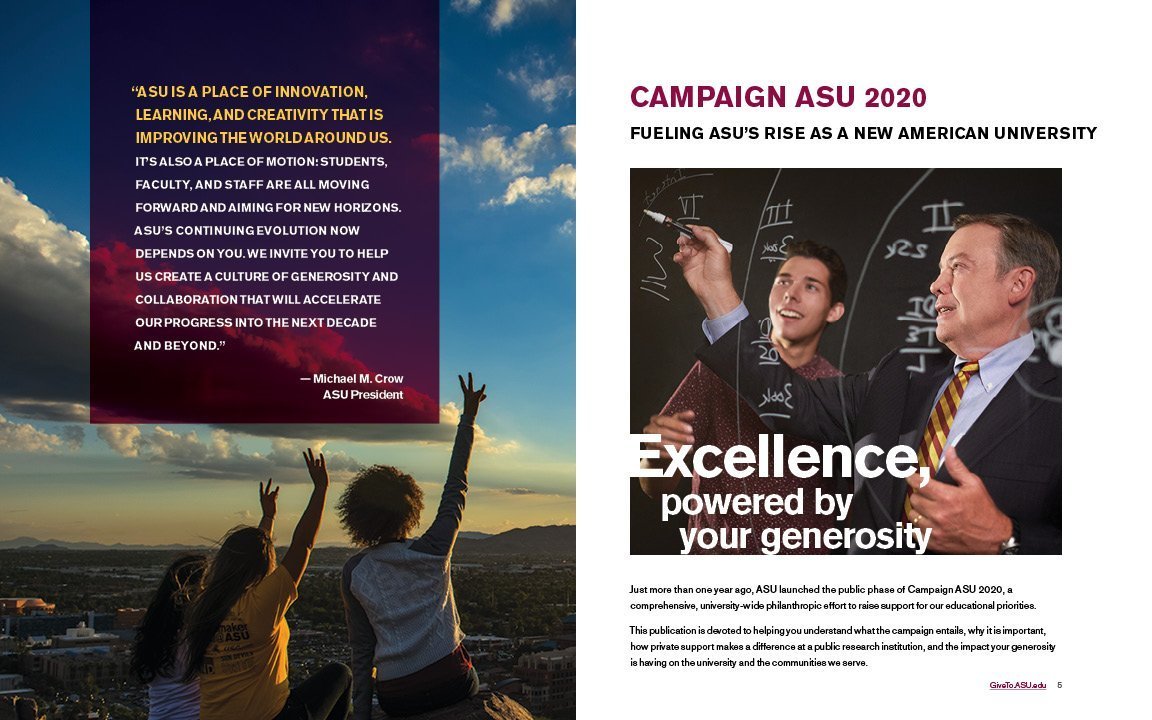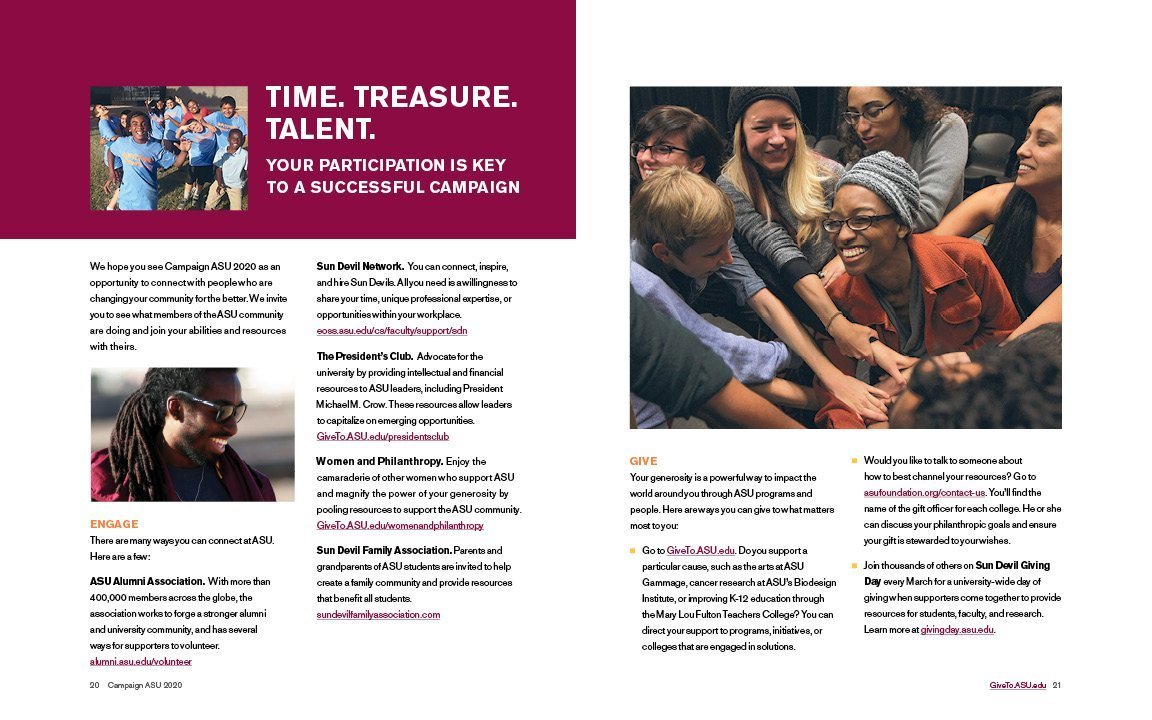 To lengthen the shelf-life of this 24-page brochure, Lori designed an insert that folds over the back cover. It contains the contact info for donor relations professionals across ASU, the info most likely to change frequently. This way the inexpensive insert could be reprinted and replaced rather than the entire brochure.